Summer actually starts on the 21st June – but to me, it's already begun. I think that summer starts as soon as I start walking around the house shirtless. Then there's the first summer BBQ, first swim, the first tan, a drink on the beach and normally a summer party would be on that list… but probably not this year.
Through sacrifice from all, the number of Covid19 cases has dropped significantly and keeps dropping further, so it looks like we'll be having as normal a summer as we could possibly have under the circumstances.
You know what that means, food, drinks, beaches, restaurants, bars and everything that makes summer so amazing.
After spending so much time indoors, it might be time to check out all your favourite online shops and have everything you need for summer delivered right to your door!
Life's a Beach!
Have you been to the beach yet? The sea might be too cold for the faint hearted right now, but the sun is perfect for getting that first tan without many of the consequences of the mid-summer sun. I like to check out Which Beach? before deciding where to go, it helps me to steer clear of the jellyfish.
A new summer calls for new swimwear and there are loads of amazing Local Online Shops to choose from in MVM's newly created Swimwear category. Whether you're going for something expensive or looking for a bargain, sexy or funky, men's or ladies, you're sure to find something you like.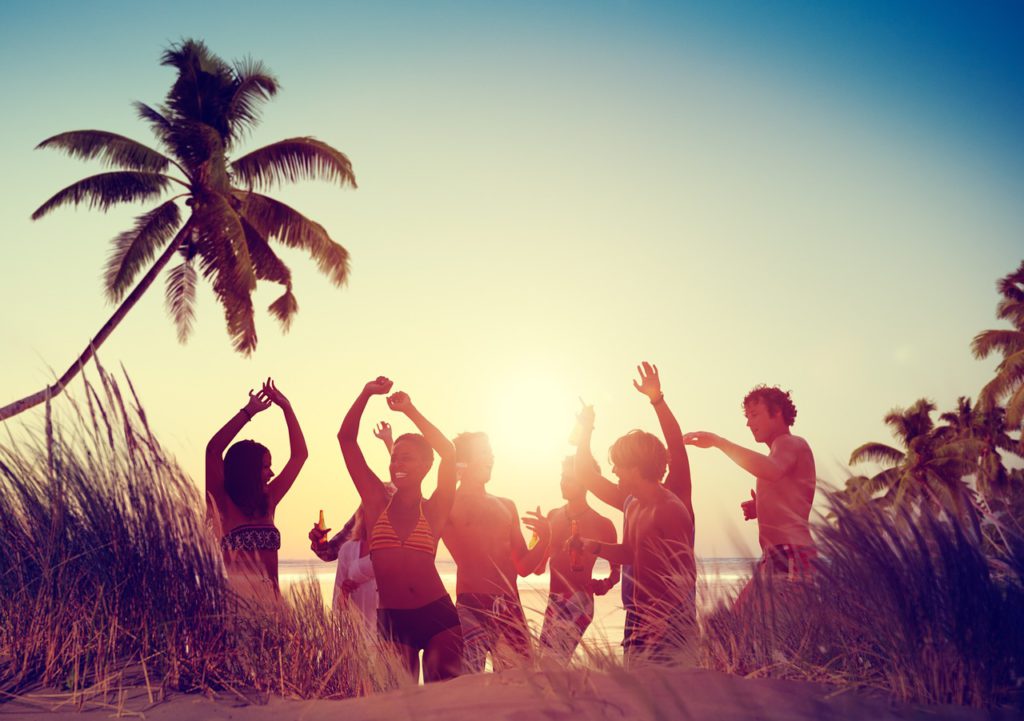 Next up has to be some summer clothes. In MVM's Fashion category you'll find 58 Local Online Shops. Yes, I said 58! I bet you couldn't think of 10 if you tried… That alone should have you curious enough to click that link and check out the amazing variety. If you don't find what you're looking for here, I'll be very surprised. You're sure to find something to suit all budgets and all styles in MVM's Fashion category.
Finally don't forget to check out:
Footwear for some new summer shoes
Bags for a new beach bag
Eyewear for a cool new pair of sunglasses
Don't Forget to Use Protection!
While most of us love the sun, we should all treat it with the respect that its awesome power deserves. Protect yourself from it's dangerous ultra violet radiation this summer by purchasing the right products that will help keep you safe. Check out our Health & Personal Care category to find all you need. Peaches and Crème have a Sunscreens and Aftersun section with some great products. Not just sunscreen and aftersun, but also other sun protection products that will complement your makeup application.
Speaking of makeup, you should also check out the Beauty category on MVM for all your makeup and other beauty needs. You will find Peaches and Crème here again with a huge selection of products and brands.
Time for a BBQ
I love a good BBQ and I'm often the one who ends up doing the cooking, so I take a keen interest in what BBQ to pick and I enjoy having the right utensils.
You will find all this and more in the Household Goods and Appliances categories of MVM or if you know exactly what you're looking for, try search for it. Eg. Heat Resistant BBQ Glove.
But there's one product I'm definitely happy to have purchased in preparation for this BBQ season. It's the Food Wrap from Frank Wrap. These are all natural and reusable wraps which you can use to store food or cover bowls as an eco-friendly alternative to using cling film. They're Plastic Free, Reusable, Breathable, Antibacterial, Compostable and made locally. A perfect product to complement your BBQ's and keep those flies and other insects out of your food.
On MVM, you'll also find categories for Butchers, Food, Green Grocers and Supermarkets so LITERALLY all your food needs!
What's a party without drinks? Check out the Beverages category for a great selection of shops that deliver all your alcoholic or non-alcoholic beverages. Whether you're looking for some special Italian or Hungarian wines from Vino+ or if you're looking to stock up your liquor cabinet for the summer from Tax-Xorb, you'll find what you're looking for at great prices!
Wishing you all a great summer!
Stay Safe.
Shop Online.
Shop Local.