What are the obstacles and how can we overcome them?
8 min read
In Part 1 of this blog post, we discussed the first 4 challenges one might come across when shopping online in Malta and tried to explain how you may try to overcome these difficulties to be in a better position to enjoy Online Shopping!
In this post, we will delve into the next 4 challenges below.
All these passwords and accounts make you crazy, you can't keep up
This could be very frustrating! On one hand, we've all heard about the dangers lurking out there and how we should use hard-to-guess passwords and to use different passwords for different accounts/logins. But if we do this, how are we expected to remember our passwords for each login?
Thankfully, there are 2 main reliable solutions to this problem:
If you trust your browser, you probably have what is called a password manager. Many of the top browsers have a password manager which allows you to save your login details. By doing so, the next time that you visit a website for which you have saved login details, your browser will either automatically log you in or ask you if you want to autofill your login details. Each browser has a user portal where you can manage your saved passwords or add new ones.
Here's some links to the documentation provided by the top browsers:

Opera (available but no documentation found)

There are many good, reliable and free password managers out there which are independent of your browser. These normally take the form of an app which you can download onto your phone from Google Play, Apple Appstore or directly from the creator's website. My favourite one would be LastPass which has a free tier and is a reputable tool but you should always do some research or ask an IT savvy friend to help you set one up. They are normally very easy to use and can support fingerprint access. (I'm of course referring to the applications, not the IT savvy friends)
NB: Some of these password managers will also offer the option to add your independent password manager as an extension to your browser. I personally don't use this option because it gives me some peace of mind to separate my data from my browser, but I'm no expert on the topic. Thankfully, Malcolm is a security expert!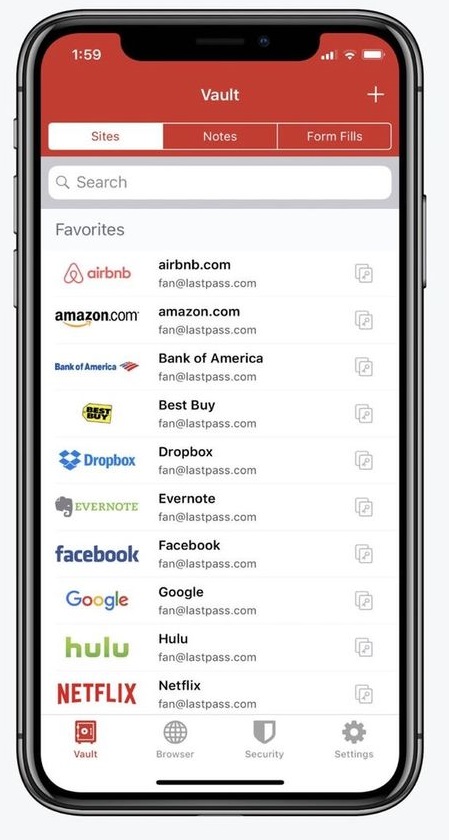 Malcolm Portelli
Information Security Specialist
From a security perspective, using a reputable password manager such as Lastpass, KeePass, DashLane and others, is always recommended. The reasoning behind this is that these applications can be trusted with your passwords based on their in-place technology and security track-records, and this will enable you to have a unique password for every service that you use while only needing to remember a single super strong password to access the rest of your passwords.
Utilising the application's accompanying browser extension should not be a security concern as all passwords are kept completely separate from your browser even though this does not appear to be the case. This obviously does not exclude there being any sort of leak or vulnerability affecting these extensions, so if you do not feel safe using them, there is no real need to do so.
You can't always tell if what you're ordering is exactly what you want to buy
Many local online shops have amazing details about their products. They feature high resolution pictures from different angles as well as a description detailing dimensions and specs and anything else you need to know about the product before buying it.
Unfortunately, on the other hand, some other shops are lacking in this regard and I sincerely hope that they begin to realise how important this information is.
Tip to Shop Owners: This is an excellent utility to improve your SEO!!!
Ultimately, as a buyer, we're left with two options:
Take the risk – sometimes it's worth the risk. If an item is inexpensive or if receiving exactly what you ordered isn't so important to you, then you might choose to risk it. The most important thing here is to BE AWARE that you are taking a risk, so that if things don't turn out right, you won't be too disappointed.
Only buy from online shops who offer sufficient information – With over 500 websites on MVM and counting, we are certainly spoilt for choice when it comes to Online Shopping in Malta. If someone doesn't offer enough information which allows you to shop confidently, find someone else who is selling what you need. By awarding your custom to shops who make an effort to add sufficient details, the other shops will soon learn that they need to up their game to compete for your valuable custom.
You're afraid that if you receive the wrong things, you won't know what to do
Occasionally receiving the wrong things is unfortunately a reality of online shopping. This is true all over the world and is certainly not a problem limited to Malta. Thankfully, there is normally an easy solution to your problem.
Most online shops have a page on their website where they have defined their returns policy. This would normally be quite a reasonable policy because shops know that if their returns policy is too rigid, they could be losing any future business from you. The returns policy can usually be found linked somewhere in the footer of the website or in the FAQ's.
It's always recommended that you check out the returns policy, but even if you don't – common sense should prevail. As long as your request is reasonable, most shops are happy to comply. For example, if a shop sent you the wrong object, then they will normally happily oblige by picking up the wrong item and replacing it with the right one. However, if the correct item was delivered but you have suddenly changed your mind, then that is a different situation and might be governed more rigidly by the shop's returns policy.
If a shop's returns policy is too rigid or unreasonable, this should be seen as an opportunity to learn something about that online shop. If they give you a hard time, you will know not to return to that shop. This is no different to when you purchase something directly by visiting the shop.
One definite advantage of shopping online locally is that if someone really is unreasonable and gives you a hard time – and all else fails – you can always roll up to the actual shop and give them a piece of your mind 😀
There are also laws that govern returns policy. As explained on an official European Union website concerning guarantees and returns with regards to shopping in the EU:
"Under EU rules, a trader must repair, replace, reduce the price or give you a refund if goods you bought turn out to be faulty or do not look or work as advertised.
If you bought a product or a service online or outside of a shop (by telephone, mail order, from a door-to-door salesperson), you also have the right to cancel and return your order within 14 days, for any reason and without a justification."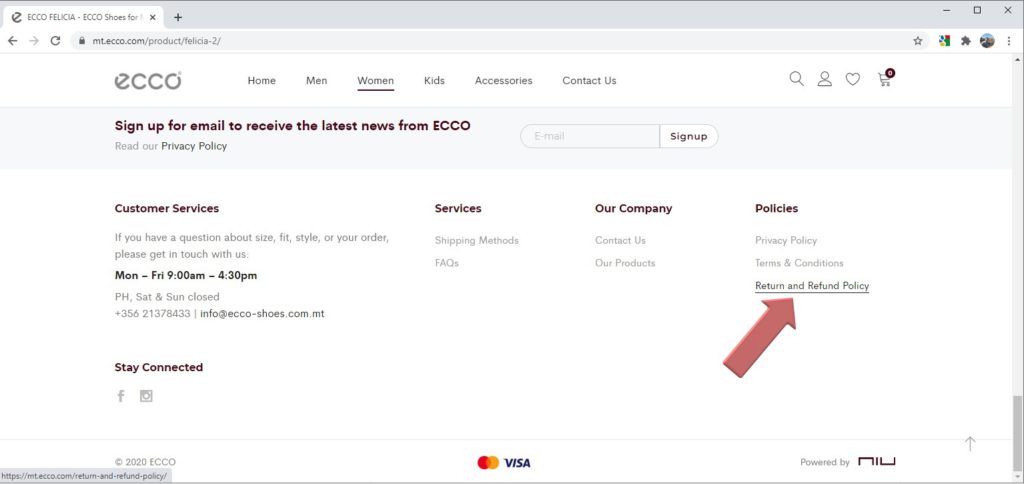 You don't have a credit card or you're afraid to use your credit card online
Nowadays, you don't need a credit card to purchase online – in fact a debit card will work just as well.
If you don't have either, all is not lost. Many websites offer alternative payment options aside from payment by bank card. Some websites will allow you to pay via Revolut, wire transfer, Paypal and in some cases – cash on delivery.
Interestingly, large card network providers like Visa and Mastercard offer special protection by default when purchasing online, such as chargeback in case a transaction was fraudulent or in case a situation falls under specific criteria. I do recommend that you inform yourselves by getting in touch with the bank who issued your card for more information.
I hope you found the information here to be useful! If you think that there are any other concerns with online shopping in Malta which I might have missed, please do get in touch and we'll see what we can do about alleviating any concerns you might have with online shopping.